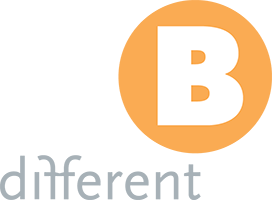 This is site is designed for modern browsers.
You seem to be using an out-of-date browser like IE8 or below.
To view this site, please switch to any other browser such as Safari, Chrome, Firefox, Opera, IE9 and above.
Or you can use your phone or tablet.


Contact Bdifferent:
Tel: +44 (0) 1293 601901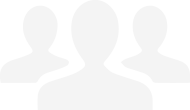 The Bdifferent team is an eclectic mix of financial services marketers, brand managers, research specialists, psychologists and business consultants with one thing in common - a passion for finance.

Our senior team has held senior positions in financial services companies, we understand financial services from our clients' viewpoint and appreciate the challenges faced.

Our understanding of financial services products, distribution, customers and regulation has driven our success and has proved invaluable to our clients.
Kim Bell
Founding Partner
Brand and communications expert, held senior financial services marketing roles in banking, insurance and asset management prior to Bdifferent. Divides her time between Asia and the UK.
Loves brands, loves the creative arts, a risk taker - most likely to say "I've just invested in that new fund we tested last month".
Teresa Roux
Founding Partner
Client side financial services research and strategy director, prior to Bdifferent. Masters in marketing, specialising in the retirement needs of the 50 plus market.
Loves fitness, loves a challenge, loves asking questions - most likely to say "Hooray, we've won that job!"
Helen Goode
Associate Director
A senior quantitative research Manager, Helen has spent much of her career working on large quantitative surveys for large fmcg brands and professional and financial services groups
Loves numbers like you wouldn't believe. A perfectionist, most likely to say, let me just check those numbers again!
Diana Soon
Market Research Manager - Singapore
Market researcher who loves project management and has over 10 years of experience spanning financial services, IT and oil & gas verticals.
Loves going for spa and finding out new investment vehicles - most likely to say "Show me how I can make my money work harder for me?"
Hilary Macdonald
Associate Director, Qualitative
An asset management career spanning 15 years, held various marketing and market research roles with responsibility for market and product intelligence, brand awareness TCF and investor surveys.

Loves running and being creative - most likely to say "I've got an idea for that".
Pauline Pickles
Head of Operations
Has spent over 20 years in fieldwork management, the most organised person we know, keeps the team and clients up to date and on track.

Loves socialising, loves the theatre and cinema - most likely to say, "Let's have a glass of Prosecco".
Graham Bell
Sales Development Director
Highly experienced business to business sales Director, skilled at establishing and maintaining relationships with clients.
Loves wine, loves talking, been selling since he was born. Most likely to say "Let's meet next Thursday"
Laurie Edmans CBE
Chairman
Laurie spent his executive career in the pensions and insurance sector, establishing and leading businesses. He is chairman of Marine and General Mutual Life Assurance, of the Trinity Mirror Pension Plan, and of the Independent Governance Committee of Zurich UK pensions. He also holds a number of financial and non financial executive directorships
Most likely to say 'Retiring? No, there's still too much to do!'